Home
> Boat Top & Marine
Bimini Top Hardware & Marine Products
Connects 3/4" tubing to 7/8" tubing without modifications to the tubing or adjusting screws.
Molded of high strength composite material, with a stainless steel hinge screw.
Featured Product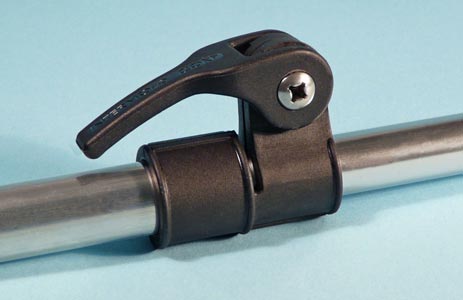 Lever Lock Joiner Part #J20
Our fittings are molded of a UV-resistant premium nylon, and all screws are stainless steel to provide long life.
With contemporary styling and a textured matte finish, our fittings will help your boat tops look the best ever!
    Our service and our prices are the best too! Most orders ship next day! Most items are available
black (standard) or white (special order). Specify (W) when ordering white parts.
Orders can be placed via e-mail, fax, or phone with your VISA or MasterCard.
Made in USA